Writing
Jetix Europe
Annual Review

for Lang Communications
Design by Radley Yeldar
WINNER
CiB AWARD OF EXCELLENCE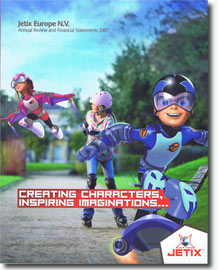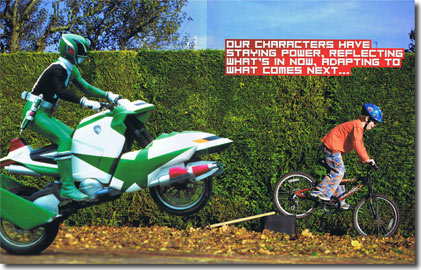 THE BRIEF
For its 2007 report Jetix Europe wanted to deliver an upbeat, nuanced message to stress the overall success of its multimedia, content-led strategy, but also to explain to shareholders how it was adapting its approach to promote more enduring relationships with audiences.
THE SOLUTION
In several key opening spreads Jetix characters are depicted playing with kids in the real world. This represents a shift from the previous years and supports the key message on strategy.
The CEO explains that the content-led strategy has shifted away from pure adrenaline-based action shows towards adventures where lead characters take on challenges with a healthy dose of humour.